Start your Colorado home study with PairTree professional: A Love Beyond Borders!
Meet A Love Beyond Borders & Assoc. Director Kate Bradley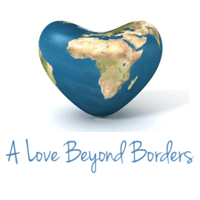 A Love Beyond Borders, Inc. (ALBB) began serving the adoption community in the spring of 2007. ALBB is a licensed, Hague Approved child placement agency located in Denver, Colorado, providing international and domestic adoption services.
At A Love Beyond Borders, family is everything! Ensuring healthy family dynamics requires purposeful planning, preparation, patience and adaptability -- much like the adoption process itself. Because adoption is more than one single legal act and stretches over a lifetime, we work to inform and empower you, so you are prepared for the lifelong journey of adoption. Our agency is staffed by experienced, dedicated and caring professionals, including some adoptive parents. Our job is to answer your questions, guide, educate and support you, and ethically and professionally facilitate your child's adoption.
What are families saying about ALBB?
"As a family, we were so excited to begin our journey into adoption. Unfortunately, we were faced with an enormous amount of information to dissect and decisions to be made. I am so grateful that A Love Beyond Borders was one agency that we happened to stumble upon! They gave us advice and support even before we had decided to go through their agency...
Since then, the adoption process has changed many times over and our specific case has experienced multiple challenges but we could not imagine facing those challenges without our agency standing right behind us, offering their support. We have grown to love our case worker and have complete faith in her and her ability to fight for our cause! We gladly recommend any and all families who are interested in adoption to call and speak with any of the wonderful caseworkers there. You will never regret it!" - Spooner Family
Ready to work with A Love Beyond Borders?
1) Download and fill out ALBB's application.
2) Email it to homestudy@pairtreefamily.com
Once your application has been reviewed, PairTree will get in touch with you about next steps.
Learn more about PairTree Home Study
Discover how PairTree can support you on your adoption journey!