We are thrilled to partner with Heather Pincelli at Connected By Love to support your home study needs. Here's what to expect in the home study process.

1. Complete the Connected by Love Adoptions application.
The first step in a home study is a completed application.
Download and complete Heather Pincelli's application here. Email your completed application to homestudy@pairtreefamily.com and we'll share it with Heather. She will review your application to assess whether or not she can accept you into her caseload.
2. Select PairTree package & pay invoice.
Upon your official acceptance into Heather Pincelli's caseload, we'll call you to share the good news! From there, you will select your PairTree package, sign your services agreement, and pay your final invoice.
To select your PairTree package, review our plans & fees page and finalize your decision via this form. Don't worry - you can always chat with a member of our team to discuss the differences.
Once you submit your final package decision, you will also receive an invoice from PairTree (via Stripe) for your home study invoice. This invoice will be due 14 days from when it is issued and can be paid with a credit card. Additional fees (background checks, medical reports, etc.) may apply.
You will also receive your PairTree Services Agreement, which you can e-sign super easily!
Upon payment, we'll email your coupon codes to access unlimited education on Creating a Family and activate your free PairTree Connect subscription.
3. Meet Heather and gain access to the Connected by Love portal.
After you pay your invoice, we'll send an email to connect you with Heather. She'll send a Welcome email giving you access to her amazing document portal. All the instructions are in the portal, but feel free to reach out with questions at homestudy@pairtreefamily.com or connect with us via
virtual call
.
Note: You can disregard anything in the portal related to payment since you already paid your invoice!
4. Start completing your home study paperwork.
In your portal, start completing the various components of your home study (e.g., obtaining background clearances, completing forms, obtaining references, and medical reports). We recommend starting with the things that require other people or appointments. Things like making doctors appointments for medical reports, requesting employment letters, and scheduling background checks are typically a good place to start!
5. Schedule & host a home visit.
The home visit is a chance for them to get to know you, take a tour of your home, assess for safety concerns, and go over your required documents. Don't be nervous! Most families say this was one of their favorite parts of the home study. No need to bake cookies or buy fresh flowers - just be yourself and prep any documents Heather requires.
6. Complete adoption education and any remaining parts of your home study.
Complete your education on Creating a Family using your coupon code you received after invoice payment. Hopefully you finished up most (if not all) of your home study forms and documents before your home visit. If not, this is the time to make sure you did your part. Heather will need everything in order to write a glowing pre-placement report (your home study!) about how awesome you are!
7. Become home study approved!
Once your pre-placement report is finalized, you are officially home study approved! Take time to celebrate this achievement. You will receive a confirmation letter which you will use for your PairTree Connect profile and with any other professionals supporting your adoption journey.
8. Create your PairTree Connect profile.
When you're ready for this step, click
here
to get started! Don't forget to have your coupon code handy when it comes time to make your profile live.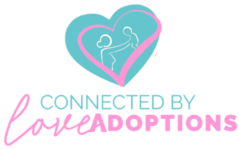 Have questions?