Start your Idaho home study with PairTree professional: Heather Pincelli!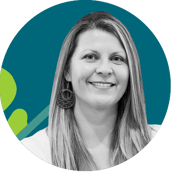 Hey there, I'm Heather. The owner of Connected by Love Adoptions.
I was born and raised in Cocoa Beach, Florida. After graduating college, I traveled and moved around the US quite a bit. I have 3 "kiddos", two of which are teens and one is an adult and is active duty in the military.
I began my career in the Counseling/Social Work field nearly 20 years ago. I was drawn to the field after emerging from a very troubled childhood and being stuck in the foster care system.
I am a passionate professional dedicated to working with families and children as they strive to create healthy home environments and providing children with the stable and safe environment they long for.
A few fun facts about me:
I drink waaayyyy to much chai tea.
I LOVE a good bakery.
Most people peg me to be super outgoing and extroverted (but in reality, I am actually really introverted and a total creature of habit).
I love traveling and find every excuse to go explore new places.
Ready to work with Heather?
1) Download and fill out Connected by Love's application
2) Email it to homestudy@pairtreefamily.com
Once your application has been reviewed, PairTree will get in touch with you about next steps.
Learn more about PairTree Home Study
Discover how PairTree can support you on your adoption journey!
Learn more about the what the process of completing your home study with PairTree and Heather Pincelli.