Start your Tennessee home study by choosing between two awesome PairTree professionals!
Option 1: Meet All Blessings Inc.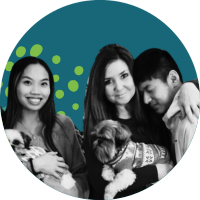 ABI was founded in 2002 in Owensboro, Kentucky and is licensed in Kentucky, Indiana and Tennessee. All Blessings believes in the innate worth of every individual child and seeks to assist children through providing trauma-informed education and empathetic adoption services to prospective adoptive parents.
We address food and housing insecurity, to children and mothers in need through our Mentoring Moms program. This program also seeks to educate expectant mothers in life skills, prenatal and postnatal child development, family budgeting, cooking skills, job acquisition and success, and infant care for those who choose to parent their infants. It is this organization's firm belief that every child has the right to grow up in a family where he or she is loved, nurtured and appreciated for his/her individuality. We were founded in the firm belief that God tremendously loves all children. We seek to serve Christ by living out His example in the services we provide including domestic and international home studies, adoption education, our Domestic Placement Program and Mentoring Moms program.
What are families saying about All Blessings Inc.?
"When we started the adoption process, we were unsure which agency to use. We spent time interviewing different ones, but the moment we walked into ABI, we knew they were the ones to help us find our child. From day one, they have gone above and beyond with their very caring support. They did everything from walking us through the process, providing us education, communicating with us frequently, encouraging us along the way, and finally celebrating with us as we brought our daughter home. I recommend them to anyone looking for the best adoption experience." - Brittney
"We were immediately welcomed with open arms. The ABI staff went above and beyond to provide us with the information and services needed to bring our son home. They did not only help us complete our family; they became family. We are so thankful for ABI and highly recommend them to anyone who is considering adoption." - Tori
"All of the All Blessings staff we worked with were courteous and extraordinarily helpful. Our questions were answered promptly and with knowledge and sensitivity. They made sure we dotted every I and crossed every T. Because of the excellence and care they showed us, we have and will continue to recommend them to friends who also choose the journey of adoption." - Brandy
We asked ABI, "Why do you love working with hopeful adoptive parents?"
We love watching our adoptive families grow during the adoption process. Most come to us in a very vulnerable place - deeply desiring to be parents but overwhelmed by the paperwork, interviews, and unknowns. Getting to know them, their fears, apprehension, and life stories and then providing them with knowledge, tools and even hope specific to their individual journey is deeply gratifying. We love being with them the moment they become parents, and visiting with them after they are home. We believe the adoption journey is a deeply personal one and we love having families invite us to the privilege of being a part of theirs.
What do you think is the best part of home studies?
The best part of the home study is the interview process. When the caseworker and family connect and form a trusting relationship, it provides an ability to advocate, support, and best advise families throughout the journey.
How much does a home study cost?
All Blessing's home study fees start at $2,175.
Ready to get started?
To get started, you can access ABI's secure application
here
. You will be asked to provide your name and email address. An email will then be sent to you with an access code. Once you enter the access code, you will be able to complete the secure application.
Once your application has been reviewed, PairTree will get in touch with you about the next steps.
---
Option 2: Meet Adoption Promises & Director Joanne Zambo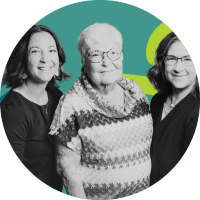 Adoption Promises has been doing adoption home studies for about 25 years. Joanne Zambo is a licensed clinical social worker and a licensed child-placing agency. She travels across the state of TN to do home studies for domestic adoptions.
We are always very happy to answer all questions about the home study process.
We asked Joanne, "Why do you love working with hopeful adoptive parents?"
"My father was an attorney who did some private adoptions when I was a teenager and I loved hearing about them. When I was asked to help with families that lived in rural areas where most agencies did not want to drive, I felt my niche was reaching out to those who needed the most help. My love for adoptions has grown over the years and I love all of the families that I work with."
What do you think is the best part of home studies?
"For me, the best part is putting families at ease and letting them know that I will help them be approved if there are any doubts. Some are concerned about their home and others about past criminal records and I love to see the relief when we find a way to make it work."
How much does a home study cost?
Adoption Promises' home study fees start at $1,400.
Ready to get started?
1) Download and fill out the Adoption Promises application.
2) Email it to homestudy@pairtreefamily.com.
Once your application has been reviewed, PairTree will get in touch with you about next steps.
Learn more about PairTree Home Study
Discover how PairTree can support you on your adoption journey!