Start your Texas home study process by completing the application below. You will work with either Cheryl Duke or Anna St. Martin!
Complete your Texas home study application
The first step in your home study is to complete the application below. After you submit the information, you will be contacted by either Cheryl Duke or Anna St. Martin (depending on your location). They will let you know the next steps. Keep scrolling to learn more about these two amazing home study providers!
Meet Cheryl Duke
Cheryl E. Duke, MA, NCC, LPC-S is a graduate of Texas State University San Marcos with a Bachelor's Degree in Communication Disorders and a Master's Degree in Professional Counseling specializing in marriage and family therapy. Along with earning her degrees, she is a National Certified Counselor as well as a Licensed Professional Counselor and Supervisor in the state of Texas. Cheryl has assisted adoptive families for several years and works closely with attorneys, the courts, agencies, and the Interstate Compact on the Placement of Children (ICPC).
Doing your home study in Texas includes unlimited adoption education and six months of PairTree Connect. See
plans & fees
for more information.
The adoption world can be overwhelming so please let us know if you have any questions at all.
What others are saying about Cheryl...
"Cheryl was amazing to work with. She was very responsive, knowledgeable, and helped to guide us through the process start to finish. We were also amazed by her quick turnaround! It was nice to have such a friendly face to guide us through what can be a daunting process." -Frisco, Texas
"We cannot thank Cheryl enough for all she has done for us. Not only did she take a seemly stressful situation and made it informative, but she also made it fun. Her professionalism and courtesy were above and beyond what we expected. She thoroughly explained every step, every detail, her responsiveness was beyond our expectations." -Austin, Texas
"Cheryl has made our adoption process extremely smooth. She is very easy to talk to and makes the visits super comfortable. We highly recommend her!" -College Station, Texas
"Cheryl was absolutely wonderful! I had no idea where we needed to start and she gave us great direction and was informative about how this would work. It was a pleasure to have her visit our home and help us make the adoption possible. Thank you so much!" -Lavon, Texas
Meet Anna St. Martin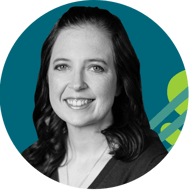 My name is Anna St. Martin and I am so excited to join the PairTree family! My professional history is primarily in education where I worked as a middle school English/Language Arts teacher and later as a school counselor. It was during our adoption journey that I was inspired to pursue a career as a home study provider and help others grow their families through adoption. I am a Licensed Professional Counselor-Associate, supervised by Cheryl E. Duke, MA, NCC, LPC-S.
What others are saying about Anna...
When we started the adoption process, Anna was one of the first people we reached out to. She was knowledgeable and kind when answering all of our many questions. Each step of the process was broken down into sections which made it less overwhelming. Anna promptly guided us through when there was any confusion on our part. Anna's personal relationship with adoption makes her an excellent advocate. Having Anna on our team has been a pleasure and we look forward to working with her in the future. - Rusk, Texas

Learn more about PairTree Home Study
Discover how PairTree can support you on your adoption journey!
Learn more about the full PairTree Home Study process.