Start your California home study with The Family Network!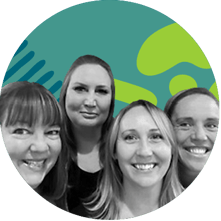 Meet The Family Network
The Family Network is currently licensed in the state of California for domestic adoption services. These services include: adoption home studies, relinquishment of parental rights, interstate compact agreements and administration (ICPC), post placement reports, agency court work, and coordination with placing agencies. The Family Network social workers specialize in educating and supporting adoptive parents in their parenting for attachment efforts.
Ready to get started on your home study?
1) Complete The Family Network's application.
2) Email it to homestudy@pairtreefamily.com.
3) Pay your application fee via this Stripe link.
The Family Network charges a $350 non-refundable application fee that is applied toward your overall home study fee. This fee is only charged once per family. Once the application fee payment has been received, your application will be reviewed and you will hear from The Family Network regarding whether or not they can take you onto their caseload!
Why do you love working with hopeful adoptive families?
We love working with hopeful adoptive families because of the relationship that we get to build with them, subsequently supporting them in what initially feels like a pretty overwhelming and scary process turn into an 'ok, we got this' emotion for them.
Families are often not aware of how what they have been through in life actually leads them to be quite ready for such a vulnerable and sometimes challenging process and experience. Hopefully the best part of a home study for families, once the tedious paperwork parts are out of the way, is the family realizing that they are supported in their dream of growing their family. We always hope they feel some joy in sharing about who they are and how they got to this point. Because some heartache can be one of the things that leads a family to an adoption path, we love when we get to see the matches happen and the family feel a sense of trust and realization that adoption ended up being the perfect way to grow their family.
Learn more about doing your Home Study with a PairTree partner...
Discover how PairTree's partners can support you on your adoption journey!
Learn more about the Home Study process.