Start your Georgia home study with PairTree professional: Mindi Elliott!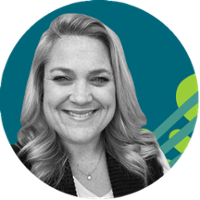 Meet Mindi Elliot!
Mindi Elliott, MA, is a graduate of Valdosta State University with a Bachelor's Degree in Sociology and a Master's Degree in Professional Counseling. She completed an accredited post- Master's program to strengthen her adoption competency and become an Adoption Competent Therapist. Mindi has worked with families and children since 1999. Over her 23-year career, Mindi has served in various social service and counseling capacities working with birth families, adoptive families, adoptees, court systems, attorneys, adoption agencies and ICPC offices throughout the United States. Mindi not only has devoted her career to adoption, but she is also an adoptive parent.
Why do you love working with hopeful adoptive parents?
I absolutely love working with hopeful adoptive parents! I remember vividly being in their shoes as I walked through my own adoption journey. Adoption can be a very intimidating and stressful process. I am hopeful they will find me to be a friendly ear, a source of education, and a cheerleader along their adoption journey. As an adoptive parent, I also enjoy giving them a warm welcome to the adoption community.
What do you think is the best part of home studies?
My favorite part of the home study process is getting to know the families on a deeper level through our visits together. I also LOVE a little (HSH) Home Study Humor! I find humor relaxes the cumbersome process of a home study process and allows my families to feel more connected to me as an individual, not just their home study provider. I cannot change the process, but I can change how they feel while they are going through the process.
Ready to get started?
1) Download and fill out Mindi's application
2) Email it to homestudy@pairtreefamily.com
Once your application has been reviewed, PairTree will get in touch with you about next steps.
Learn more about PairTree Home Study
Discover how PairTree can support you on your adoption journey!
Learn more about the full PairTree Home Study process.