Start your Pennsylvania home study with one of two awesome providers!
Provider 1: Haven Adoptions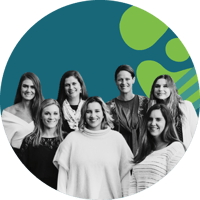 Haven Adoptions, Inc was founded to create a new standard in the field of adoption. As a fully licensed Pennsylvania agency, Haven Adoptions works with women looking for an adoption plan and adoptive families hoping to adopt. Our goal is to provide hope and support to everyone we work with, both biological parents and adoptive clients. Haven Adoptions puts the needs of their biological parents and adoptive parents first.
Haven has a shared passion for adoption and a solid reputation in the adoption field. They are known for the highest level of personal service, support for clients and kindness and compassion for all those going through the process of adoption. They came together to create an adoption agency to provide hope and a fresh start to all families they work with. To better lives. To make a change in the world of adoption. To educate the community. To be involved. To make a difference.
Ready to get started?
1) Download and fill out Haven's application.
2) Email it to homestudy@pairtreefamily.com.
Once your application has been reviewed, PairTree will get in touch with you about next steps.
Learn more about PairTree Home Study
Discover how PairTree can support you on your adoption journey!
Learn more about the full PairTree Home Study process.
---
Provider 2: Emily Bell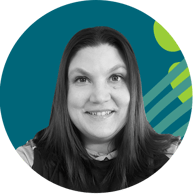 Emily Bell, B.A. is a graduate of Eastern University with a bachelor's degree in Psychology. Early in her career, she worked in residential treatment, wrap-around, and was also Assistant Director in a family homeless shelter.
As her own infertility journey started, she moved into International Adoption case management. She has worked in adoption since 2008. When her own family was completed through the miracle of domestic adoption, she switched gears to exclusively work in this field. In 2017, she was asked to take over the domestic agency she was working for, Transitions Adoption Agency, Inc., where she has been Owner and Director ever since.
Emily serves on the board of her local Community Chest, helping fund local non-profit agencies. She is also on the advisory council of The Cade Foundation, an adoption and infertility grant organization. She sits on the Adoption Professionals Council of Help Us Adopt, another adoption grant organization. Emily was honored to be a part of Schwartz Rounds at a local hospital because of her work with a difficult adoption case there. She has served as faculty for the Adoption and Family Building Session of the Pennsylvania Bar Association. She is a member of Adopting Hope, an adoption support and service group at her church. Emily is in the process of earning her Trauma Competent Clinician certification.
Having successfully navigated the adoption process two times herself, she enjoys walking this path with other families. Whether working with an expectant mother, a hopeful adoptive family, or an adoptee, she is passionate about meeting people where they are.
We asked Emily, "Why do you love working with hopeful adoptive parents?"
"I love to see hope creep back on faces, when someone realizes adoption is attainable. The adoption process can feel so overwhelming. I love being able walk alongside families and help them break it down into reasonable tasks. I want families to feel free asking as many questions as they need to. I love the family environment we have here at Transitions, where a birth mother, an adoptive parent, or an adoptee can get support not just during the adoption process, but throughout the child's life. When I work with someone, they become part of our agency family forever." - Emily Bell
What do you think is the best part of home studies?
"I am a people person, and so I love the opportunity to tell people's story for them. Not everyone in the adoption process will meet them face-to-face, and if so, not for very long. A properly written home study paints a family's masterpiece for them. It gives everyone they will work with the opportunity to get to know a family more, and I get to tell that story! I also think education is vital to a successful adoption. During the home study process, I want to make sure that families build a great foundation of adoption related topics and are ready to confidentially make informed decisions about their adoption. This will give them the tools to continue to learn as their child grows." -Emily Bell
Ready to get started?
1) Download and fill out Emily's application
2) Email it to homestudy@pairtreefamily.com.
Once your application has been reviewed, PairTree will get in touch with you about next steps.